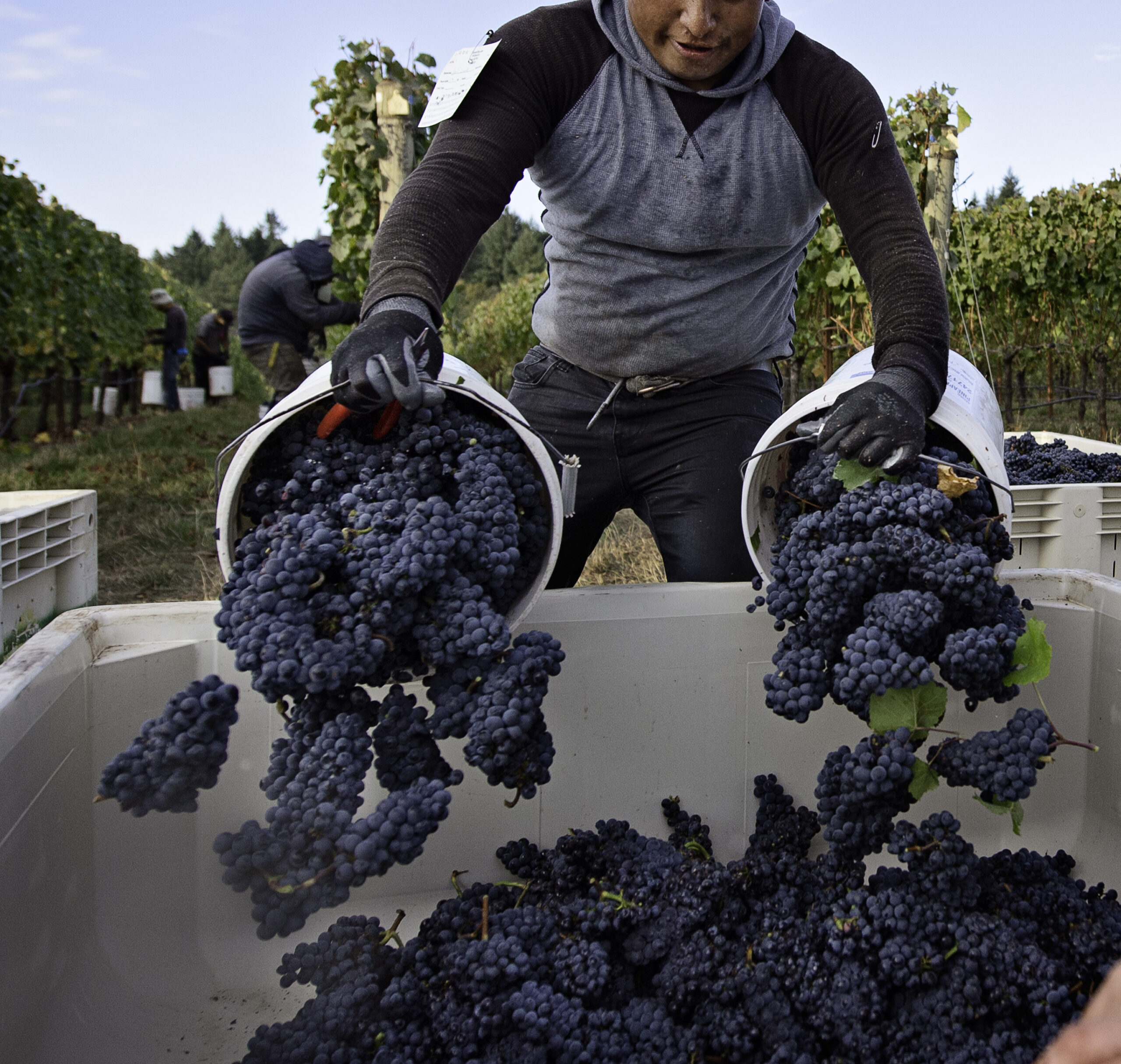 Our Mission
Providing Accessible, Affordable Service
No-cost healthcare delivered to the vineyard
Bilingual, bicultural personal support and follow-up care
Medical debt prevention and elimination
Health education, equipping individuals to take charge of their health
Medical system education – how to access services, utilize insurance and apply for financial assistance
Eliminating Barriers
Insurance
Language
Financial constraints
Transportation, lack of access
$1,283,957
MEDICAL DEBT REDUCED SINCE 2013
Preventing & Eliminating Medical Debt
By making preventative care affordable, vineyard stewards and their families are able to prioritize ongoing maintenance of their health. Regular doctor's visits become feasible, allowing for intervention before drastic medical care is needed. ¡Salud! pays a stipend to primary care providers any time a patient visits to offset the costs of regular visits.
If major medical intervention is needed (surgery, cancer care, hospitalization) ¡Salud! may pay a portion of the bill to the provider directly to reduce medical debt. ¡Salud! also provides one-on-one coaching through the charity care financial assistance application process offered by hospitals and providers to reduce or waive medical debt.
$1 = $3
For every $1 invested, we are able to deliver $3 of care
Connecting Care & Maximizing Resources
¡Salud! partners with other healthcare organizations to bring holistic services to vineyard stewards and their families. From mobile dental cleanings, vision screenings in the vineyards with no-cost glasses made on the spot and affordable primary care throughout the Willamette Valley, an investment in ¡Salud! comes with a full suite of program offerings thanks to these partnerships built. 
Outreach Staff
The ¡Salud! Services department is staffed with four full-time bilingual/bicultural employees including two registered nurses, a health educator, and an administrative coordinator.  These medical professionals work to assist with access to healthcare services for Oregon vineyard workers and their families by utilizing their patient navigator knowledge to provide guidance, education, and to advocate for families which ultimately helps to avoid costly medical expenses.  They interact directly with the workers and their families to assist them with health problems and accessibility issues as they arise.  Over the years, the staff has identified numerous high-risk patients who would have otherwise remained untreated.  Through their dedication, the ¡Salud! staff have earned the trust of these families who know and appreciate that they will receive quality and compassionate care.
Partnerships
Community based clinics – Existing federally qualified health centers provide the majority of primary care.  The ¡Salud! staff has a close working relationship with these clinics which workers and their families feel comfortable using for their medical needs.  To help ensure access, grants for care are provided to the clinics for each medical or dental encounter.
Medical Teams International – A stipend is paid for use of the fully equipped dental van staffed with volunteer dentists and hygienists.  The ¡Salud! staff schedules the patients and then assists them with accessing additional care when more extensive or specialized treatment is necessary.  Clinics are held in varying locations convenient to the workers.
Pacific University's Dental Health School – Provides assessment and dental cleanings at the worksite with their mobile dental chairs as well as follow-up care in the campus clinics at reduced rates.
Other partners include:  Oregon Health & Science University School of Dentistry, Pacific University Physical Therapy, Pacific University College of Optometry and Project Access NOW, to name a few.
Mobile Wellness Outreach Program
Wellness Clinics offered at the work site provide prevention through health education and screenings.  On-site tests results are explained to patients and referrals are arranged if follow-up care is needed.  With a focus on promoting wellness, this programs offers:  Cholesterol, diabetes, and vision screenings, blood pressure checks, flu and tetanus vaccinations, and occupational health, nutrition, and mental health information.
Funding from more than 100 benefactors enabled the purchase of a new mobile medical unit to be built to exact specifications that provides easier access to the wineries and vineyards served.   This alleviated the need and expense to contract a unit from another healthcare provider, which has allowed greater flexibility for clinic days and the ability to serve more people.