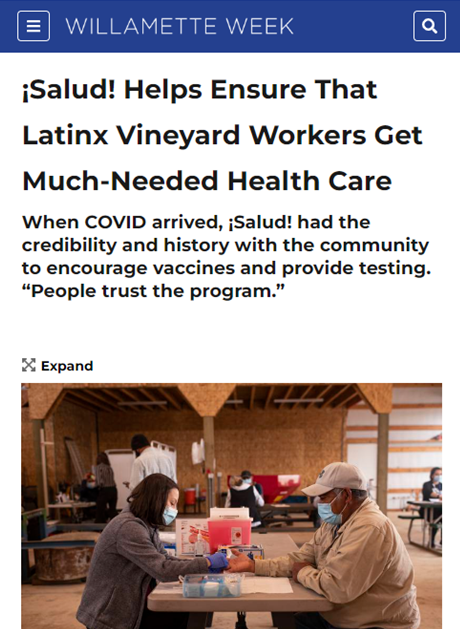 Summary
¡Salud! Services featuring in the 2022 edition of Willamette Week's best of Portland.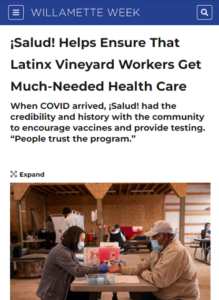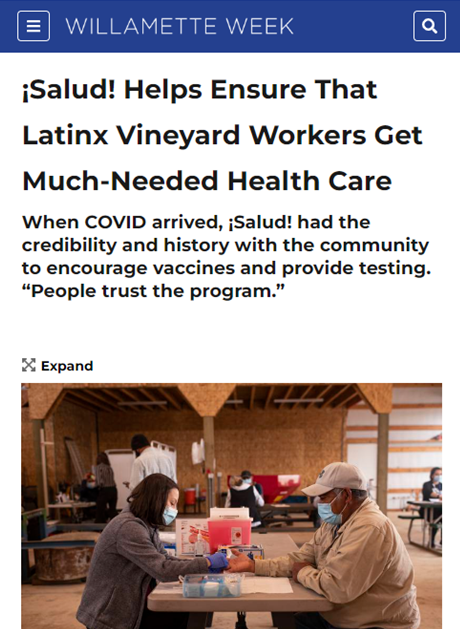 Thanks to Andrea Damewood for including ¡Salud! in Willamette Week's Best of Portland edition in the Best Sips category.
Read the full story here.
Learn more about ¡Salud!'s mission to make healthcare accessible and affordable for vineyard stewards and their families. Here.